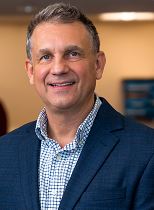 Chris DeMarco, MBA, PhD
Chief Executive Officer

With over 3 decades of healthcare experience, including eleven years of strategic consulting to FQHCs and twelve years in FQHC operations, Chris DeMarco is an accomplished and committed leader and advocate for health and social justice. Prior to stepping into the Chief Executive Officer Role, he spent three years serving as Chief Administrative Officer for Greater Baden. While in that role, he was named Employee of the year in 2022 by The Health Care Council. Prior to Greater Baden, he spent 11 years providing consulting services to FQHCs across the country after spending 17 years in various leadership positions in New York City, most of which were FQHCs. He also received his Master's and Doctorate degrees from Syracuse University's School of Citizenship and Public Affairs. In Addition, Chris holds an M.B.A in Business of Medicine from Johns Hopkins University's Carey School of Business. His Bachelor's degree in religion is From Bucknell University. He has numerous publications on FQHC-related and healthcare-related topics and serves on the boards of a Maryland managed care organization and another FQHC in Baltimore.
Wanda B. Culley, BSHA, MHA
Chief Operating Officer
Wanda B. Culley, has served nearly two decades in healthcare. She has served as Chief Operating Officer since April 2022 after serving in progressive leadership roles at Greater Baden including Population Health Manager, Health Center Manager, Director of Health Center Services, Director of Operations and Interim Chief Operating Officer. As Chief Operating officer, Wanda provides leadership of Greater Baden's six health centers, the population health team and facilities operations. She collaborates with the executive team to improve efficiency in operations for the organization's clinical services. Wanda's previous roles have included clinical experience as a CMA and Monitor Technician in ICU and Dialysis Technician. Her administrative roles in healthcare have been Unit Clerk, Administrative Coordinator for Maternal Child Health, NICU, Customer Service Supervisor for DME and Implementation Specialist for Managed Care Organizations. Wanda's core leadership values are collaboration and effective team building to provide the highest quality customer experience and to improve patient health outcomes. Wanda enjoys working with various teams to create a healthy and happy workplace. She cares about both patients and staff while working to obtain organization's goals.
Wanda earned a Bachelor of Science in Healthcare Administration from American International University and a Master of Healthcare Administration from Walden University. She is married with three adult children and ten grandchildren.
---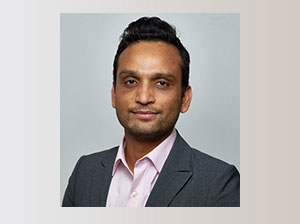 Dr. Patel, MD
Chief Medical Officer
Dr. Chintan Patel has strongly believes in providing exceptional care to all patients. Equity and ensuring proper access to medical services are at the center of his approach to quality care. Dr. Patel's personal mission is central to his role of leading the clinician team and quality improvement efforts of Greater Baden. As a board-certified pediatrician with experience in the emergency department, urgent care, and primary care he is on a mission to serve and enhance community health. Additionally, Dr. Patel's work also places a strong emphasis on connecting all aspects of medicine, learning data science, and health I.T., ultimately improving the clinician and patient experience. Dr. Patel started with Greater Baden in early 2019 as Pediatric Physician, was promoted to Physician Co-Leader in August 2020. He served as Interim Chief Medical Officer prior to becoming Greater Baden's Chief Medical Officer in January 2022.
Dr. Patel earned a Bachelor of Biology from the University of Maryland Baltimore County (UMBC) and his Doctor of Medicine from the American University of Antigua College of Medicine. Dr. Patel was born in India and raised in Maryland. Dr. Patel spends his spare time traveling with his wife and two daughters.

---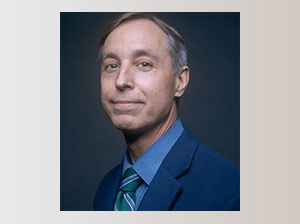 Jeffry (Jeff) Kurcab
Chief Financial Officer, MBA
Mr. Jeffry Kurcab serves as Chief Financial Officer of Greater Baden Medical Services. Mr. Kurcab adds to the team three decades of proven experience in healthcare, serving for the last 14 consecutive years as Chief Financial Officer within the acute care hospitals and clinic environment. Prior to that role, he served for four (4) years as Chief Financial Officer with two facilities and eighteen clinics that accounted for over $1.7 billion in gross revenue and $231 million in net revenue annually. His experience as Chief Financial Officer is both deep and diverse. He is uniquely poised to provide financial leadership to Greater Baden while developing new initiatives to maximize opportunities for business growth. Jeff's responsibilities include continuing to improve the revenue cycle's overall process, improving the efficiencies of financial reporting, and enhance service line reporting systems to capture services provided.
Jeff holds a Master of Business Administration from Wayne State University, Detroit, MI and a Bachelor of Business Administration from Western Michigan University, Kalamazoo, MI. Jeff and his wife have five sons and five grandchildren.
---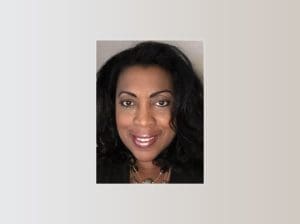 Julie London Brewer, BS, SPHR
Chief Human Resources Officer
Julie London Brewer, BS, CDP, SPHR has served as Chief Human Resources Officer of Greater Baden Medical Services (GBMS) since July 2019. Julie's key responsibilities are the strategic design and execution of GBMS' talent strategy that encompasses recruiting, hiring, developing and retaining team members; utilizing data analytics to set team member compensation rates, ensuring the organization stays competitive with pay, bonuses and benefits; and overseeing HR policies and practices to elevate team member experience and foster engagement. Her previous roles include East Coast Director Human Resources for Solis Mammography, Einstein-Solis, and Washington Radiology. She has also served as Northeast Regional Director of Human Resources for DaVita Kidney Care supporting DC, VA and MD. In addition, Julie has also served as head of Diversity & Inclusion for the national restaurant chain, Waffle House, Inc. Julie's core HR leadership belief is that Human Capital is key to any organization's success. She believes that having fully engaged, competent, confident, passionate team members working toward our organizational mission is the goal! Julie has a special combination of integrity, political savvy, and fortitude to deliver results in a collaborative manner, ensuring the FUN agenda is always incorporated.
Julie holds a Bachelor of Science degree in Communications and Marketing from Spalding University, Master Certification in Cross-Cultural Diversity & Inclusion form University of Houston's, C T Bauer College of Business, Executive Management Certificate Program at Georgia Institute of Technology. She also holds SHRM – SPHR (Sr. Professional Human Resources) and numerous other HR certifications. Julie is married and has two wonderful sons.
---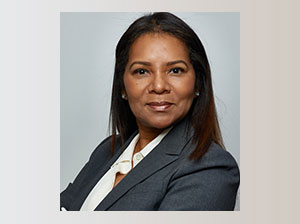 J. Wyndy Webb, PharmD., M.B.A., PMP
Chief Pharmacy Officer/Vice President, Special Projects
J. Wyndy Webb is a dedicated leader at Great Baden Medical Services with 20+ years of FQHC experience. Dr. Webb offers a rich level of executive experience to GBMS, built on long tenure in her previous leadership toles with Total Healthcare, a Federally Qualitied Health Center based in Baltimore, MD. Dr. Webb currently serves as Greater Baden Medical Services Chief Pharmacy Officer and Vice President of Special Projects. She provides strategic direction, business plan development, quality oversight, executive leadership, planning, organization, and general management for all aspects of Pharmacy, complex organizational projects, and capital projects. As Chief Pharmacy Officer, she provides the leadership and direction to develop, recommend, and implement programs, policies, procedures, and standards for GBMS Pharmacy operations. As Vice President of Special Projects, Dr. Webb manages organizational-wide projects that advance innovation and create value to include large capital projects. Additionally, she serves as Project Manager for multi-million dollar Capital Projects.
J. Wyndy Webb earned her Bachelor of Science in Chemistry, M.B.A., and Doctor of Pharmacy degrees. Additionally, Dr. Webb is a certified Project Management Professional with extensive experience and expertise in operations, project management, internal controls, risk reduction, policy and procedure development, business process improvement, regulatory compliance, financial analysis, and I.T. System Lifecycle Development (SDLC).
---
Roopak Manchanda
Chief Information Officer
---
Krisden Killebrew
Executive Assistant to CEO and Board Liaison